Live Cover Music Files recorded at Classic's, Colorado Springs, Summer 2004

To play the MP3, LEFT-click the link above. DO NOT SELECT "Play Selected Item From Internet Explorer" if prompted. Your MP3 player the should start the song as soon as the download is finished.

If you would like to download the file to your hard drive, RIGHT-click the link above, select "Save Target As", then browse for desired storage location.
Mustang Sally - Wilson Pickett
Folsom Prison Blues - Johnny Cash
Runnin' Down A Dream / Honky Tonk Women - Tom Petty / Jagger/Richards
Time Warp - Rocky Horror Picture Show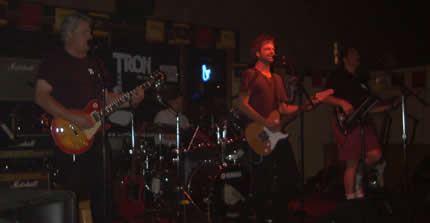 ©Copyright 2009, TRON the Band